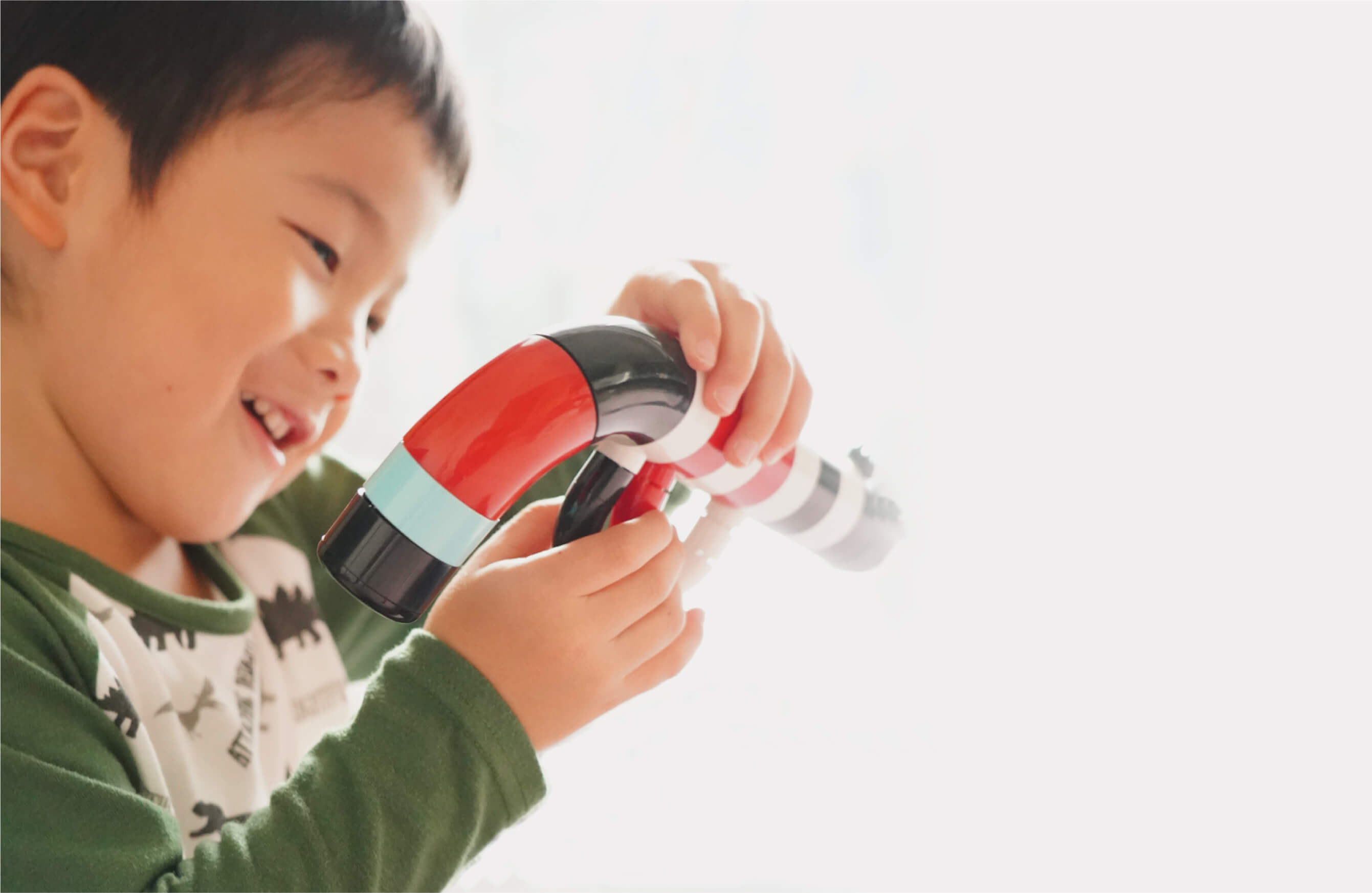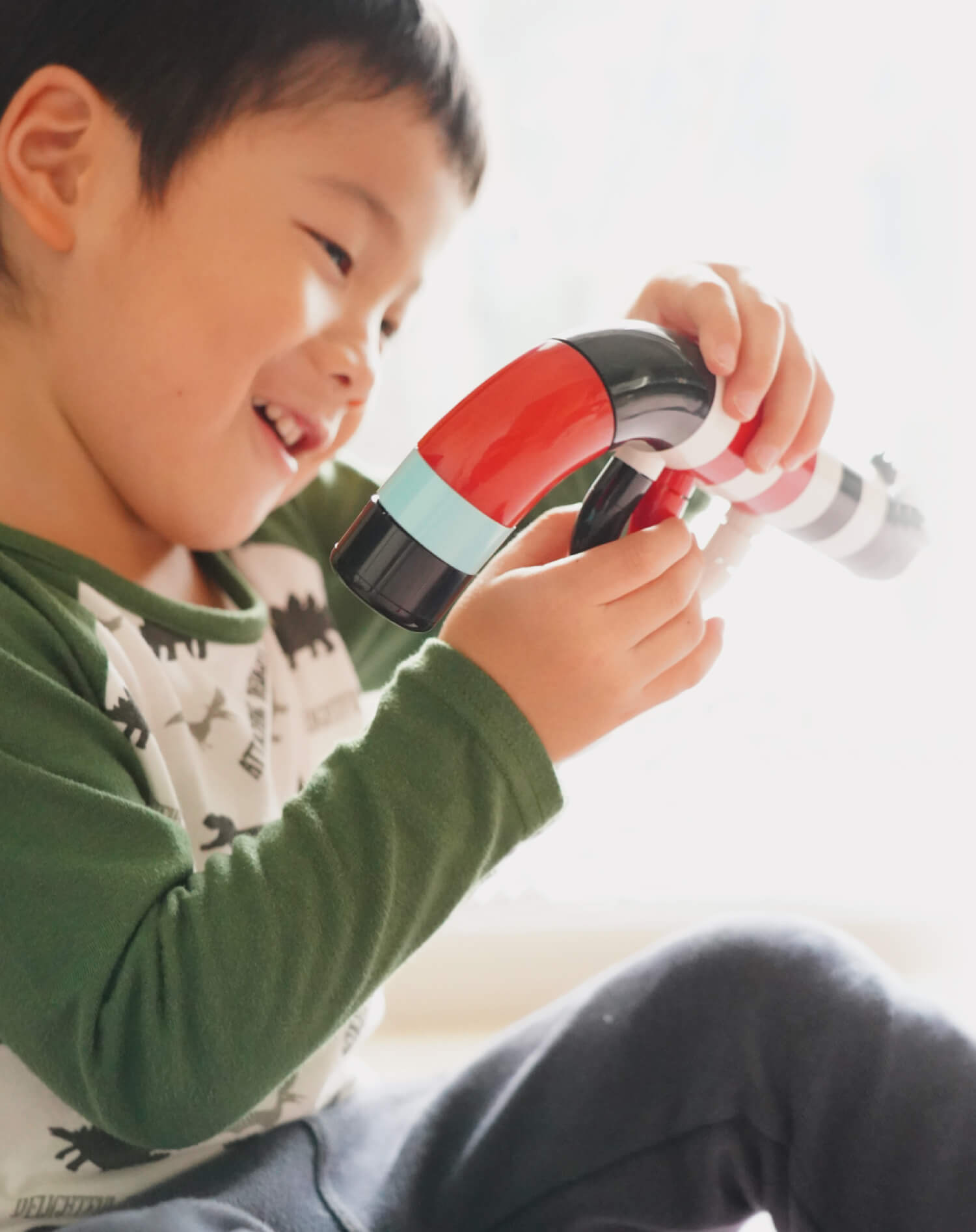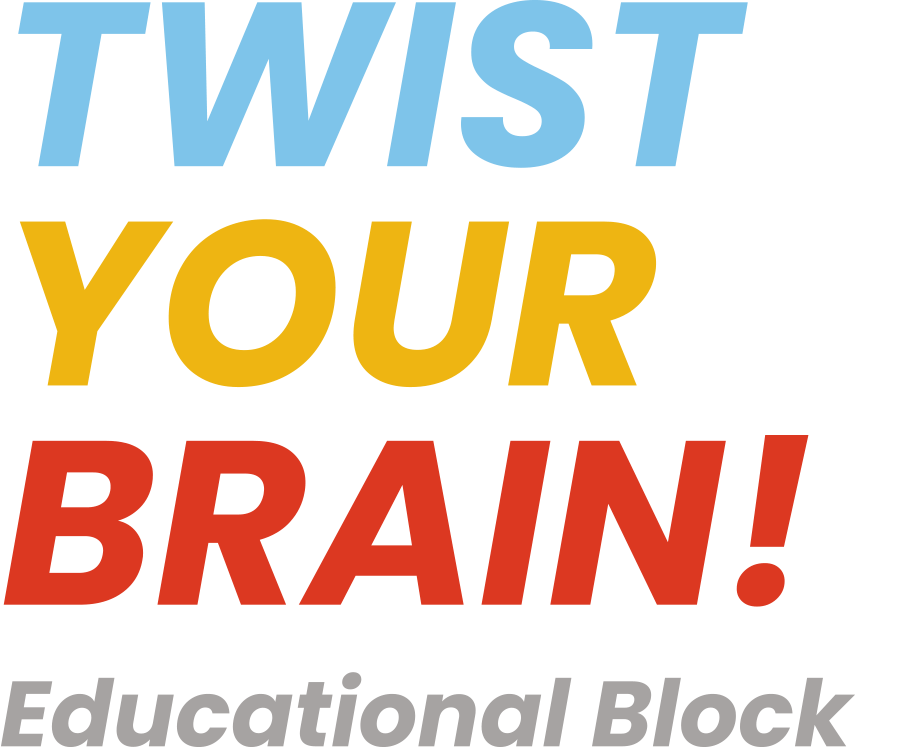 Tube x Blocks
With inspired by Pipe,
Tublock is brand new
educational blocks.
Rounded form, easy to connect, and movable after building. Tublock is brand new blocks which contains "Made in Japan" high-functioning and educational elements where child can gain various abilities required as next generation when playing.
INSPIRATION

Connectable 110 different parts. Various way of connecting develops creativity.

DEPTH
PERCEPTION

By multidirectionally connecting such as tree branches, it build more advanced spatial awareness than other blocks.

LOGICAL
THINKING

As connecting each parts taken into consideration certain sizes and length, Tublock develops logical mind to reach the goal under limited and given condition.

PROBLEM
SOLVING

To complete the desired form, trying various way of connecting, Tublock gives you the problem-solving ability.
FUNCTION
4

of
brand new
functions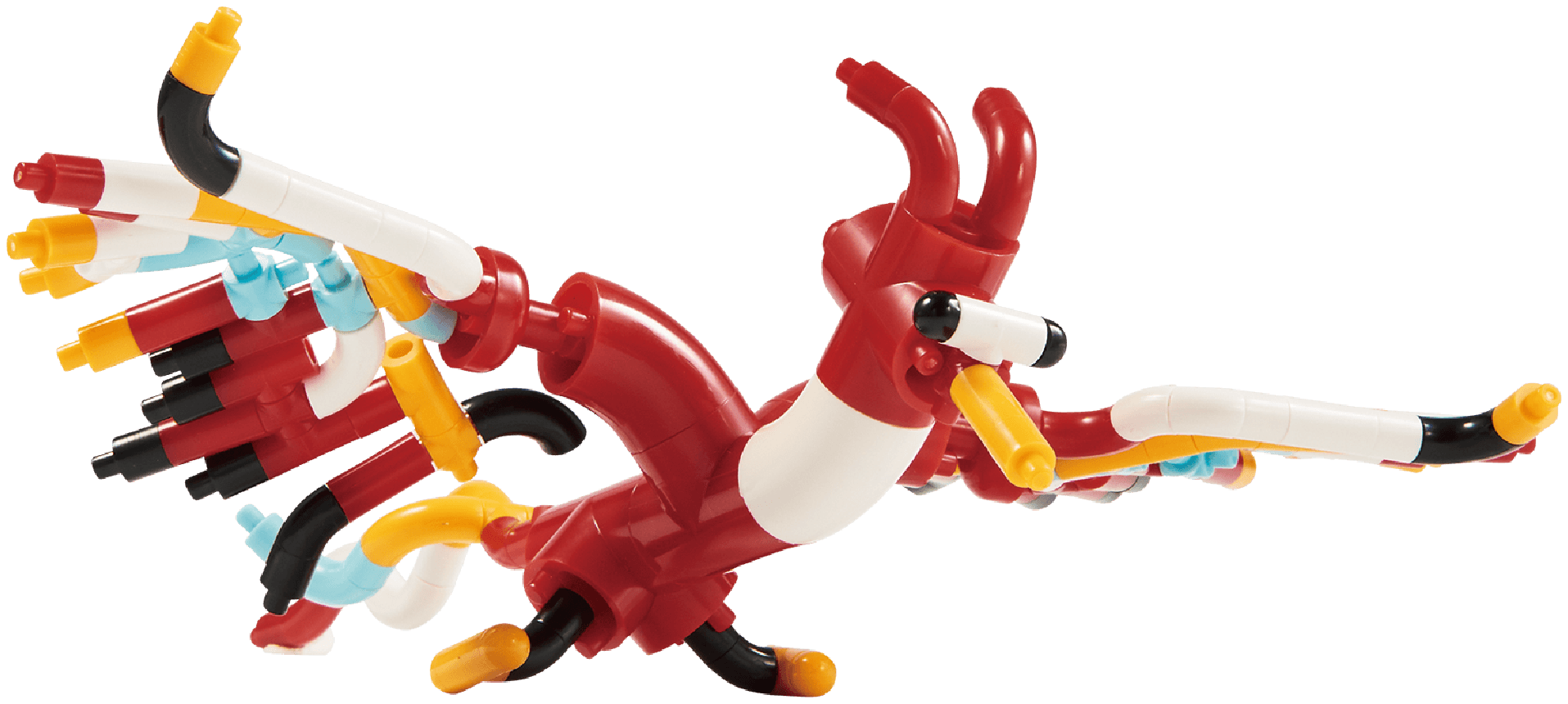 1

Objects formed
in curve

Curve line is characteristic as real pipe motif. It enables you to create totally new objects.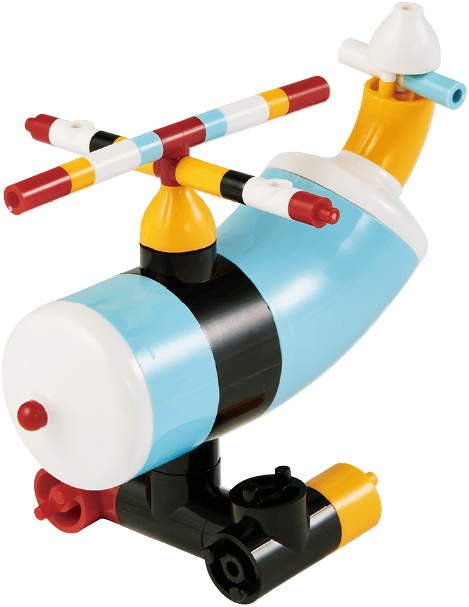 2

Applicable
in all sizes

Connectable in all sizes S,M and L. You can make additional purchase and play long.
3

Three-dimensional
connection

Not only piling upward, connectable in the vertical and horizontal directions. Work with curved line and create new structures.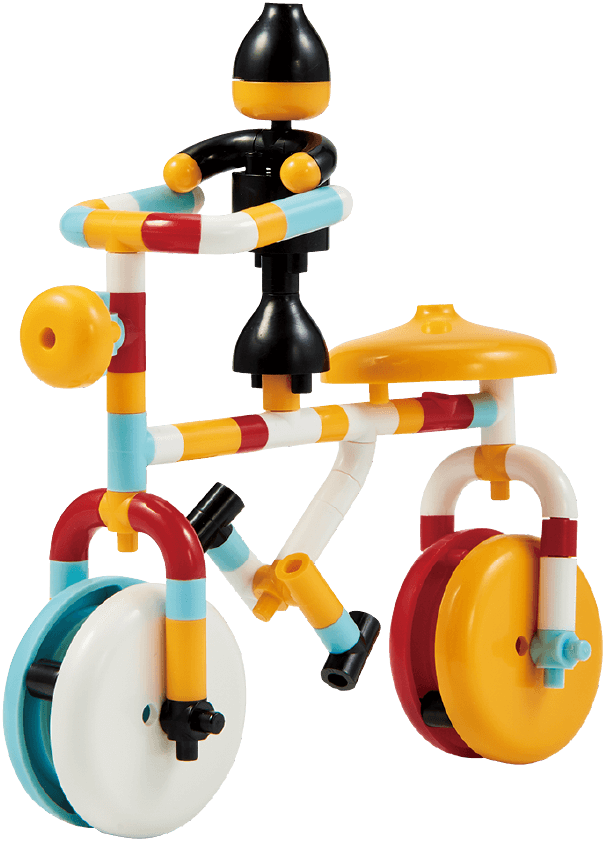 4

Movable after connecting

You can turn the vehicle wheel and rechange the form of your work.
CRAFTSMANSHIP

Made without compromise
Assured quality
manufactured
in Japan
Complies
with EN71
Won Amazon
special prize
2017
for learning toys
Won
Good Design
Award 2017
22

shapes

5

colors
3

sizes
Ssize8 years old and up

The smallest size. It can precisely describe eyes and facial expression. It can rotate in 360 degrees and usable as a joint of robot.

Msize5 years old and up

The most handy size. It is suitable for structure of building. Also available to make stairs.
Shift connect and create three dimensional models.

Lsize5 years old and up

The largest size. Hole in the middle and you can throw the ball or make rattle as well as whisper phone.
Instagram Post
#Tublock #チューブロック作ってみた